Tata Steel organizes Inter JDC Doubles Badminton Tournament
Jamshedpur, July 28, 2017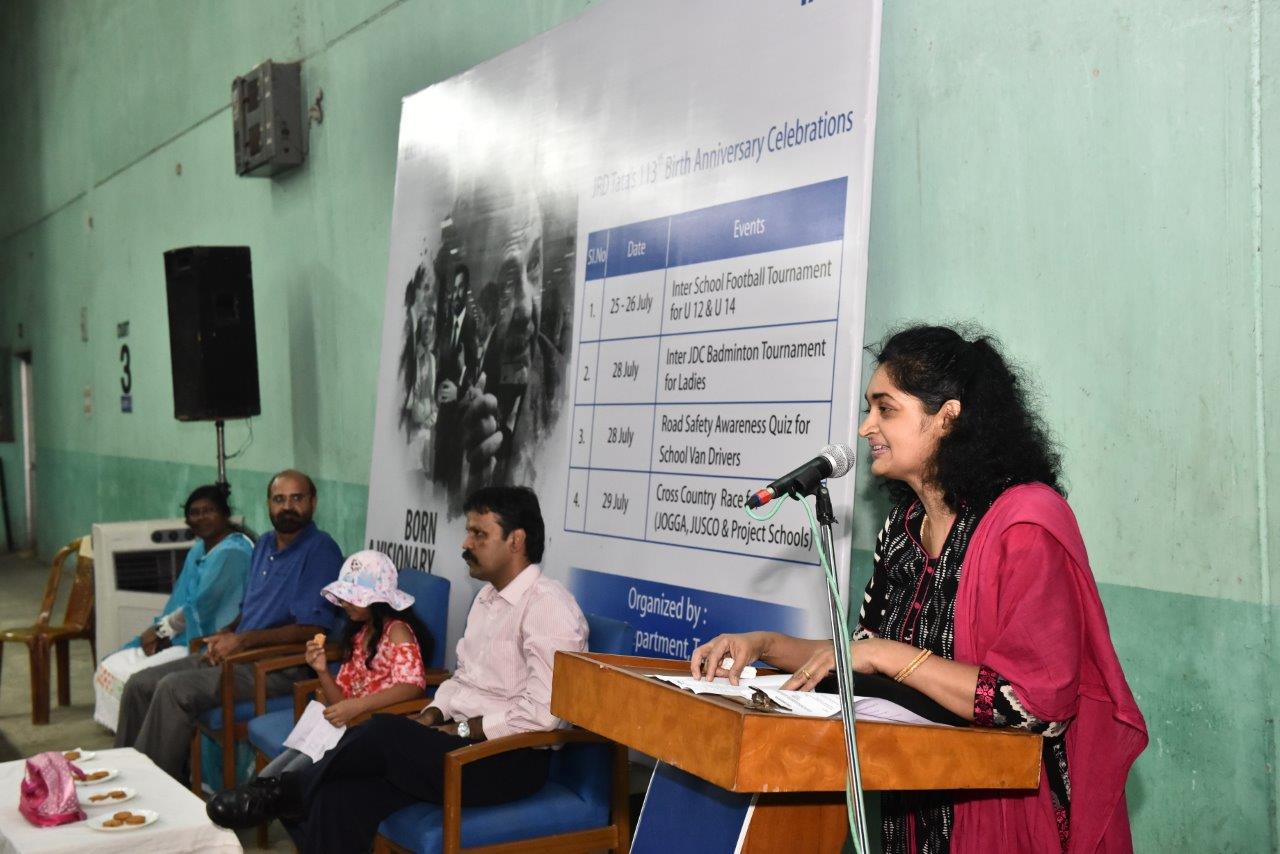 On the occasion of the 113th Birth Anniversary of JRD Tata. Sports Department, Tata Steel organised an Inter JDC Doubles Badminton Tournament for the women employees. The event was organized today at Badminton Training Center, JRD Tata Sports Complex. Nearly 102 women employees from 17 JDC units participated in the tournament.
Results of the tournament:
In the finals HRM beat HSM by 2 sets to 1.
Winner - HRM JDC
Runner Up - HSM JDC
Third place - Electrical Maintenance JDC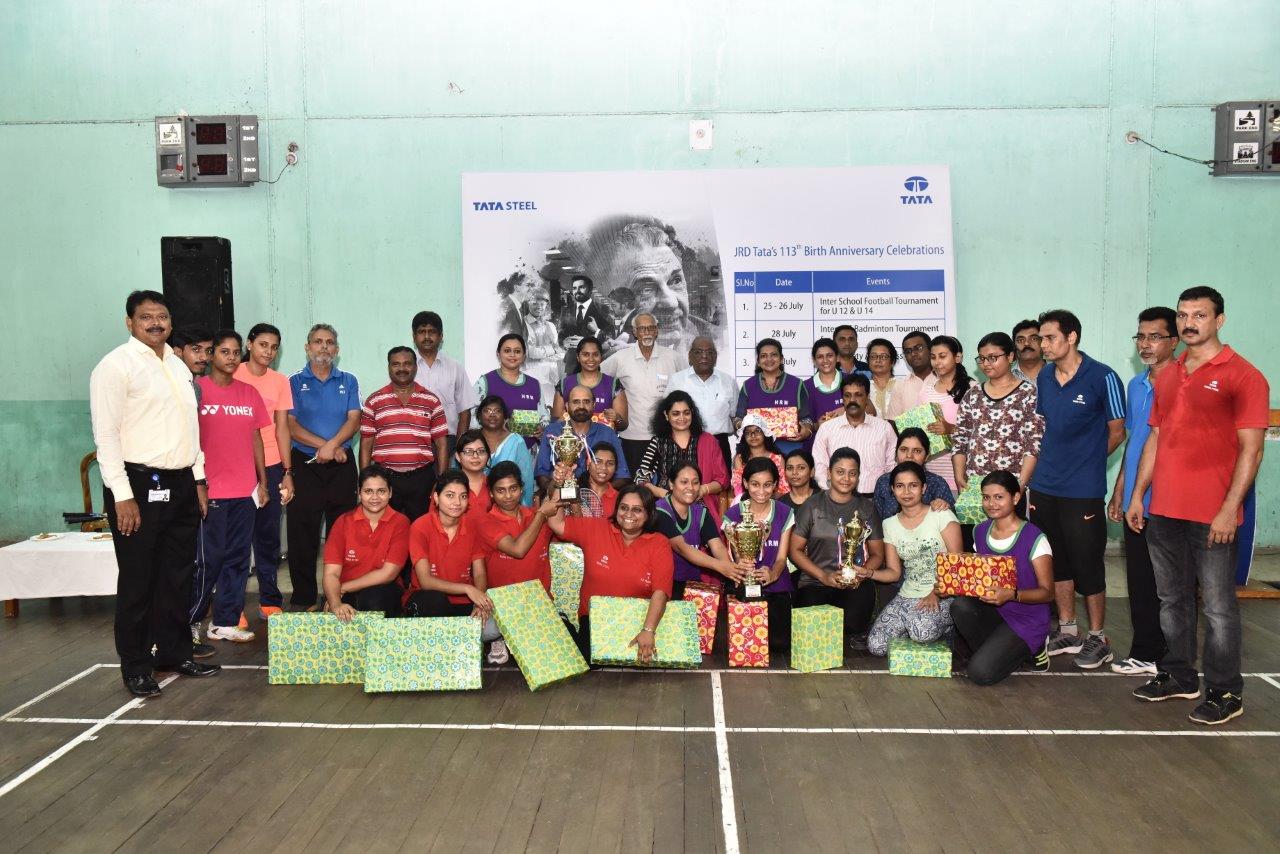 Mr. Vivek Sharma, conducted the tournament along with Referees Mr. S K Srivastava, Mr. P Mohan Rao, Ms Jagriti, Ms Asmrita and Mr Tushgra.
Sri Hassan Imam, Satish Singh, Ajit Singh, B K Jena, Ms. Punam Kumari, Mrinmoy Patra, Ms. Kuntala Pal and Ravi Barua and Goswami of Sports Department supported in making the tournament successful.