Tata Steel observes 162nd Hul Divas
Jamshedpur, May 05, 2017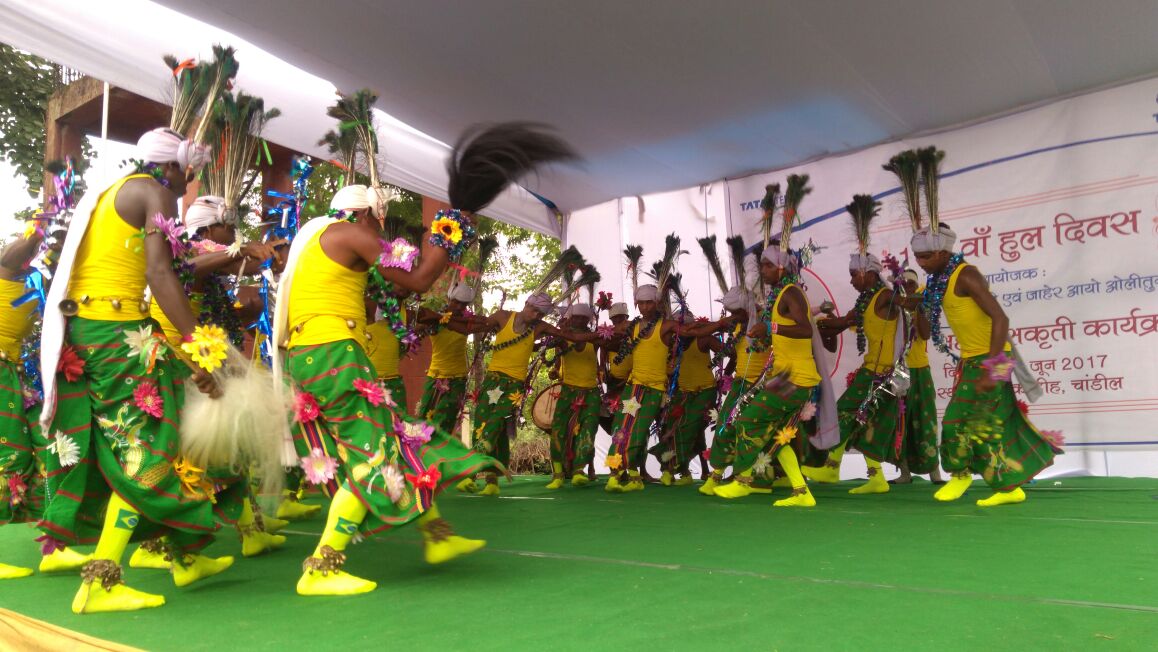 Tata Steel's Tribal Cultural Society (TCS) in association with tribal social outfit 'Jaher Aayo Oletun Ashra' today observed the 162nd Hul Divas.
As a part of the event, a range of cultural performances was organized at Ruchap Tola Dhatkidih, Chandil to commemorate the event. Community level celebrations witnessed local artists performing traditional Dhongad dance and song performances.
Tribal Cultural Society staff along with members of the Santhal community paid rich tributes to the tribal siblings and remembered their contribution to the 1855 uprising of tribals against the colonial rule and zamindars.
Hul Divas commemorates the martyrdom of four tribal siblings—Sidho, Kanhu, Chand and Bhairav. They led the Santhal Hul (1855-57) revolution, assembling and fighting with thousands of Santhals against British Rule, one of the most severe rebellions that the British administration ever faced in India during their rule.