Jharkhand State Pollution Control Board Awards Tata Steel on World Environment Day 2017
Jamshedpur, June 05, 2017
Tata Steel has won two prizes on World Environment Day for commendable work done in the area of environment protection, improvement and awareness. The awards were given by Jharkhand State Pollution Control Board (JSPCB) in the presence of Shri Raghubar Das, Chief Minister of Jharkhand, India.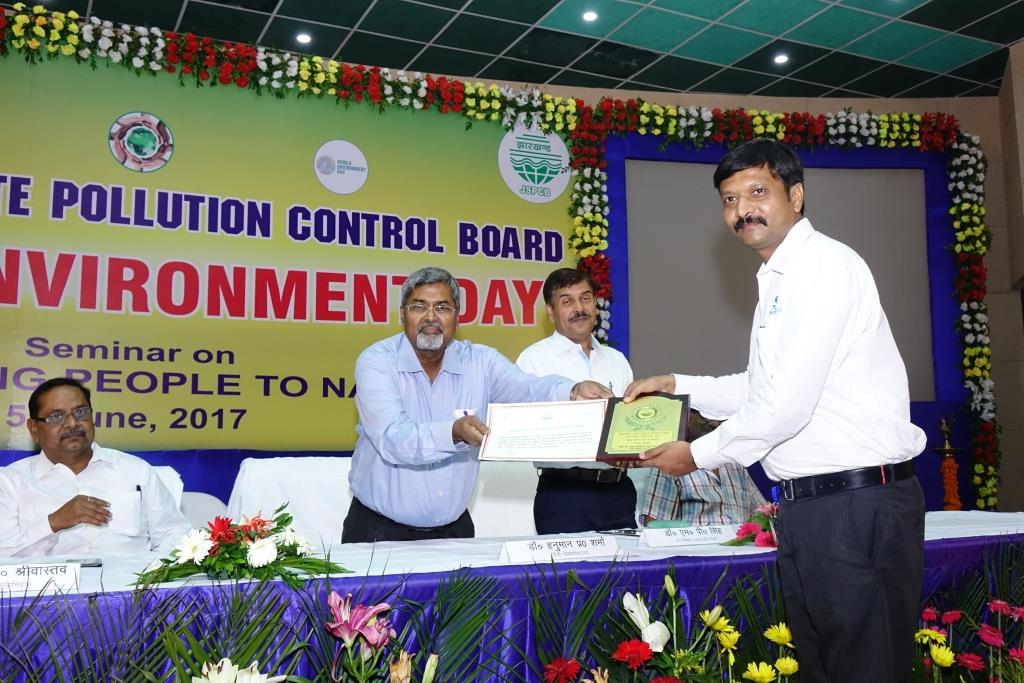 The company won the first prize in the 'Large Industry' category with respect to environment management and creating environment awareness in the society. In the 'Mining' category, Tata Steel West Bokaro colliery won the second prize. Tata Steel has received awards in various categories from JSPCB for the fourth consecutive year.
The awards were presented during a function held on the occasion of World Environment Day with the theme 'Connecting People with Nature'. It was organized by JSPCB and Department of Forest, Environment & Climate Change. Shri Raghubar Das, Chief Minister of Jharkhand, India was the Chief Guest for the function.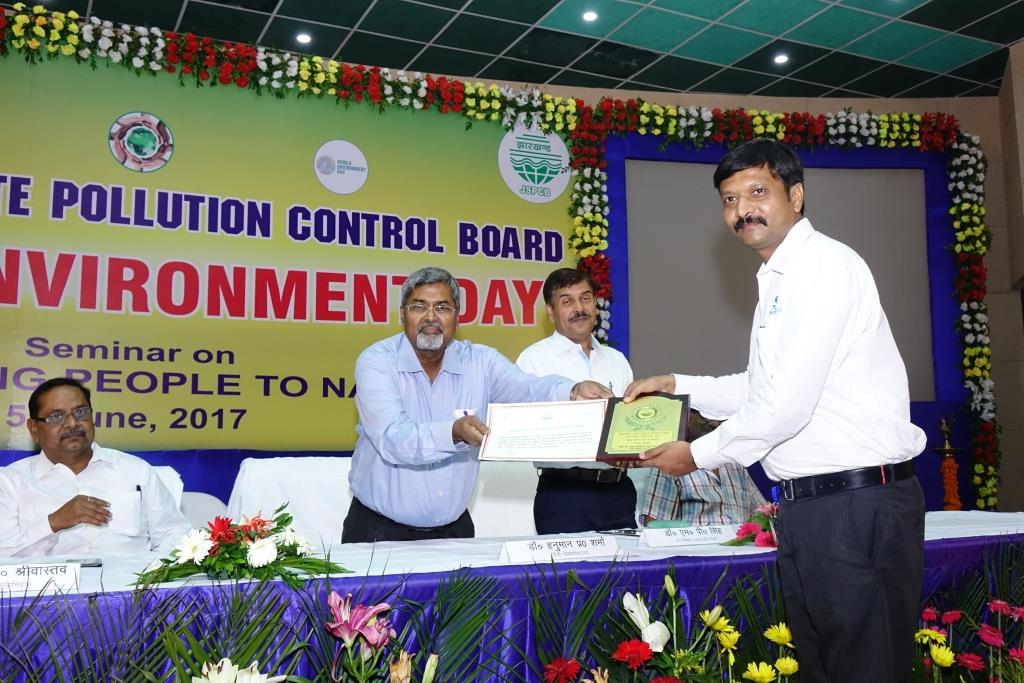 Shri Raghubar Das presented the award to Mr B K Das, Vice President, Iron Making, Tata Steel for winning the first prize. The award for West Bokaro colliery was received by Mr Anoop Srivastava, Senior Manager, Environment Management, Tata Steel.
Mr B K Das said, "It is a privilege to be recognized for our contribution toward environment protection. Such awards only inspire us to work with renewed vigor in this important field."