Tata Steel inaugurates 'Dhwani'- a Youth Conclave
Jamshedpur, August 12, 2017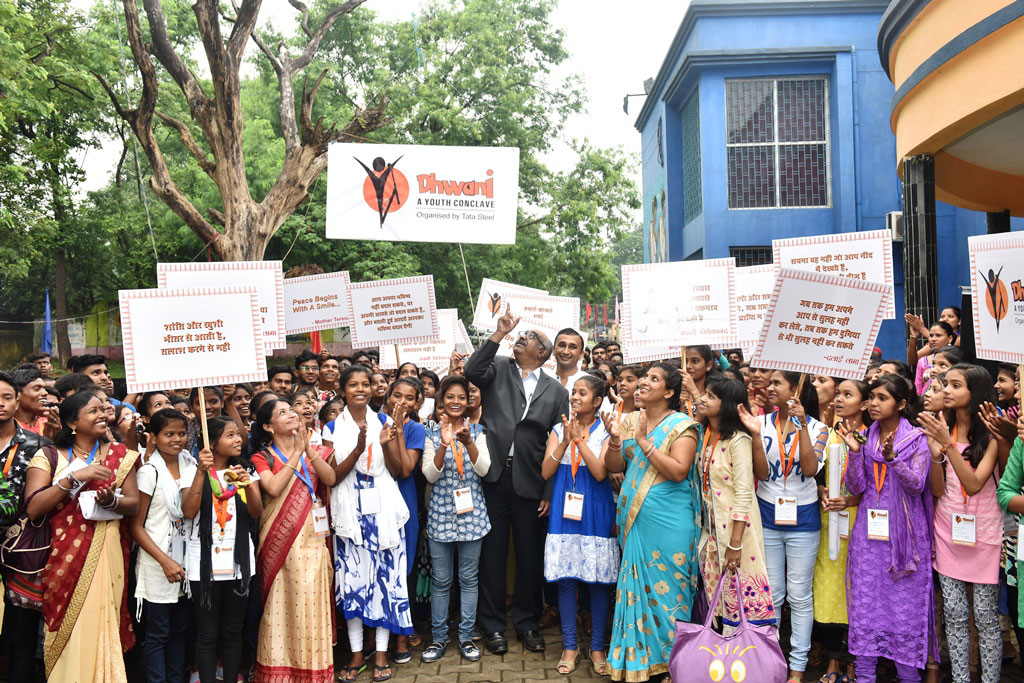 Tata Steel today inaugurated 'Dhwani', its first-ever youth conclave at Sidhora Town Hall, Jamshedpur. Mr Sunil Bhaskaran, VP, Corporate Services, Tata Steel graced the occasion as the Chief Guest. Around 500 youth from across Jharkhand participated at the conclave.
Calling upon the youth to get out of the "victim mentality", Mr Sunil Bhaskaran said, "You all have a critical role to play in the betterment of society. With your positive thoughts, hard work and perseverance you can bring about meaningful and impactful changes in our society."
In his keynote address Dr G Gladston Xavier, Head, Social Work Department, Loyala College, Chennai, who is also an expert in the field of conflict and peacebuilding said 'In today's times the world appears unfriendly to the future generation. The challenge is to imagine peace among conflicts. For this you should draw inspiration from great leaders and their ideas."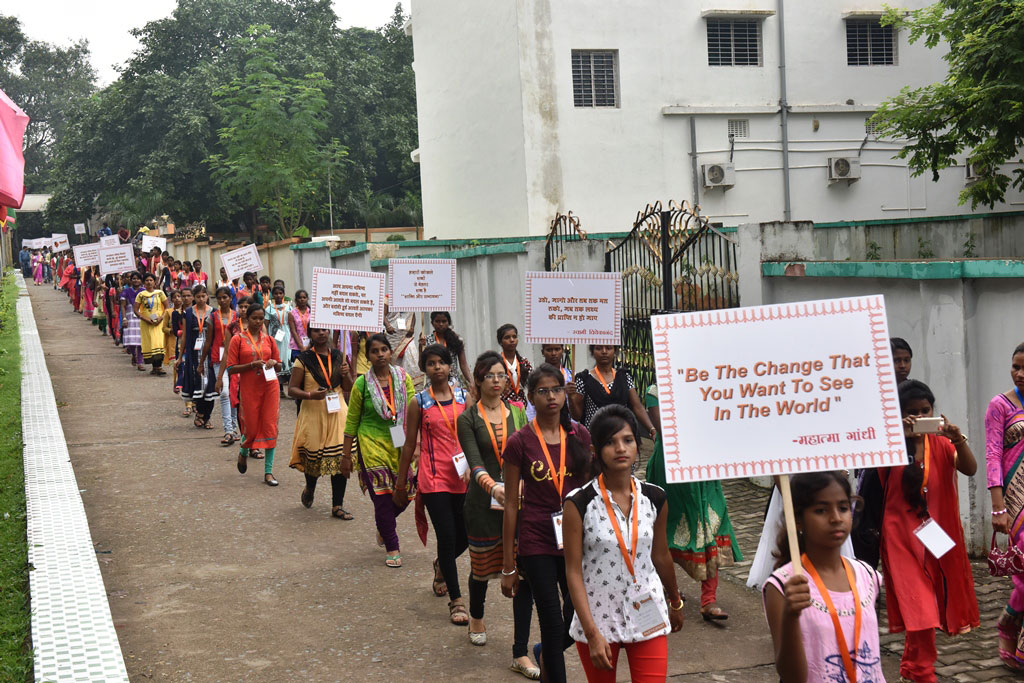 In his inspirational address Mr Pravin Nikam, National Youth Award recipient said 'If youth work with intent to evolve our society for a better tomorrow and strive to achieve excellence in their respective fields, they can bring about any change."
The topic for first panel discussion was 'Youth for peacebuilding'. During the panel discussion Mr Sagar Gangurde from Seeds of Peace said "It's not that peacebuilding is only required at a political level to ease tensions between different countries. It is neded in our daily life as well."
Ms Rukmani Iyer from Exult Solutions said "Peace is not about absence of conflict. It's about engaging with them actively."She termed "language of hope" and "non-violent communication" as the initial levels of peacebuilding.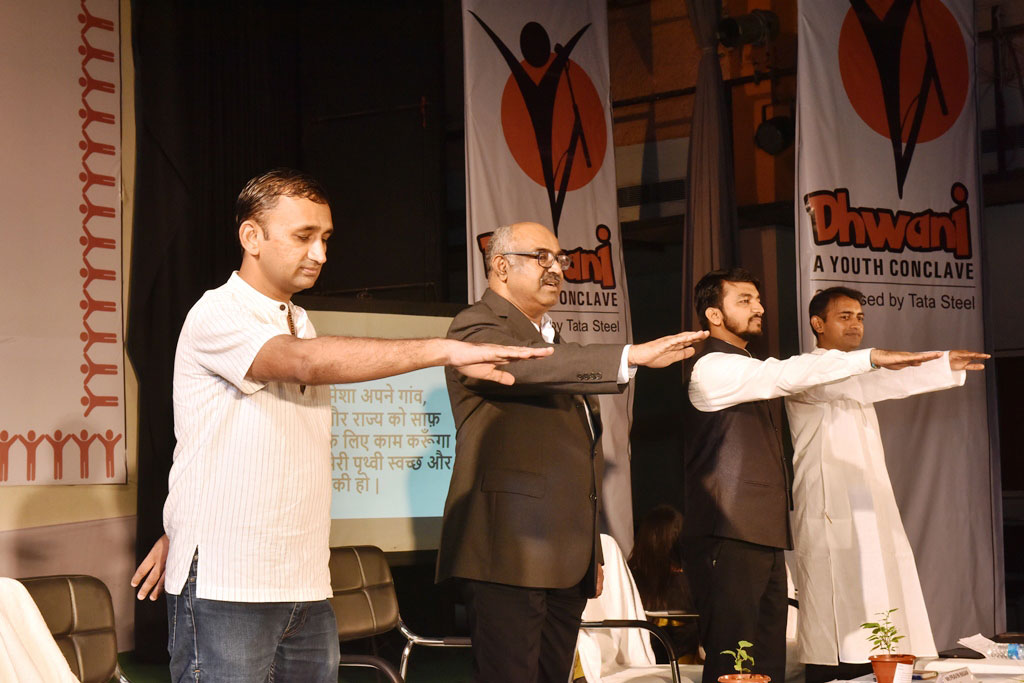 Swami Karunamayananda from Ramkrishna Mission Society and Ms Archana Gautam from Art of Living asked the youth to focus on internal peace by addressing their inner conflicts.
The topic for the second panel discussion was' Innovative Approaches to Address Adolescent Health'. During the panel discussion Mr Pravin Nikam said "We need to have professional academic validation for adolescent youth workers. An academic programme should be designed for them and at the same time they should also entitled for an honorarium."
Dr Indrani Bhattacharya of Child In Need Institute (CINI); Dr Shailaja Mane from Association of Adolescent and Child Care in India (AACCI); Dr Nasreen Jamal from Child Right, Education and Advocacy (CREA) and Ms Pavana from Voice4Girls underlined the need of addressing adolescent and youth health issues as the two make for the biggest social group.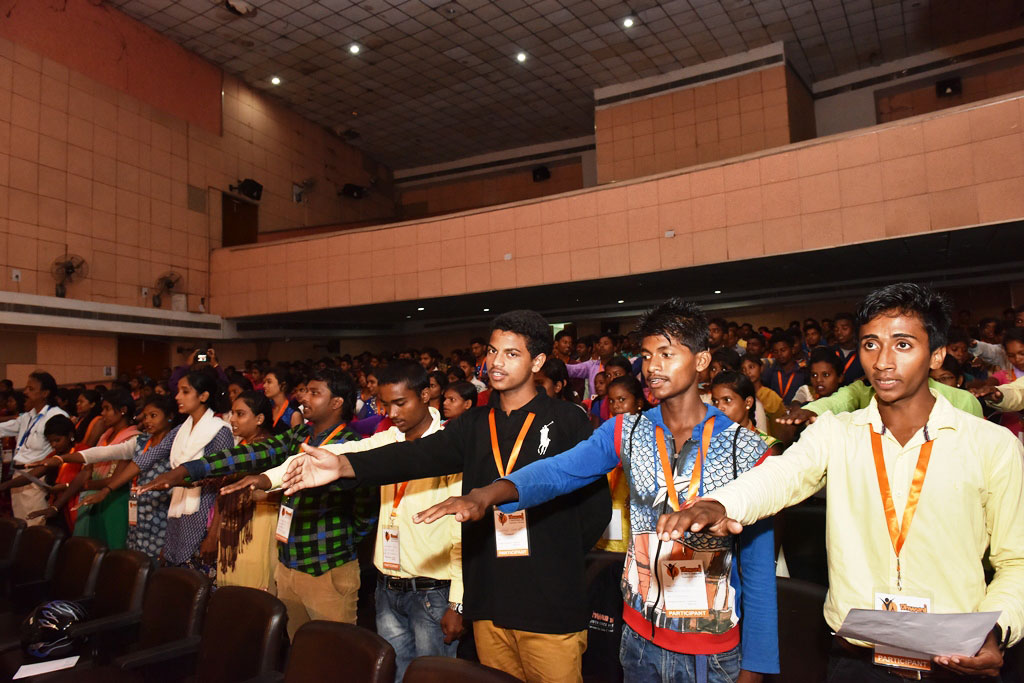 Cultural programmes were also presented on the occasion.
Mr Biren Bhuta, Chief, CSR, Tata Steel and Mr Niloy Mitter, Head, Health and TQM, CSR, Tata Steel were also present during the event.