Tata Steel's mines conferred with Aqua Foundation Excellence Award 2017 for Sustainable Development in the Mining Sector
New Delhi, November 10, 2017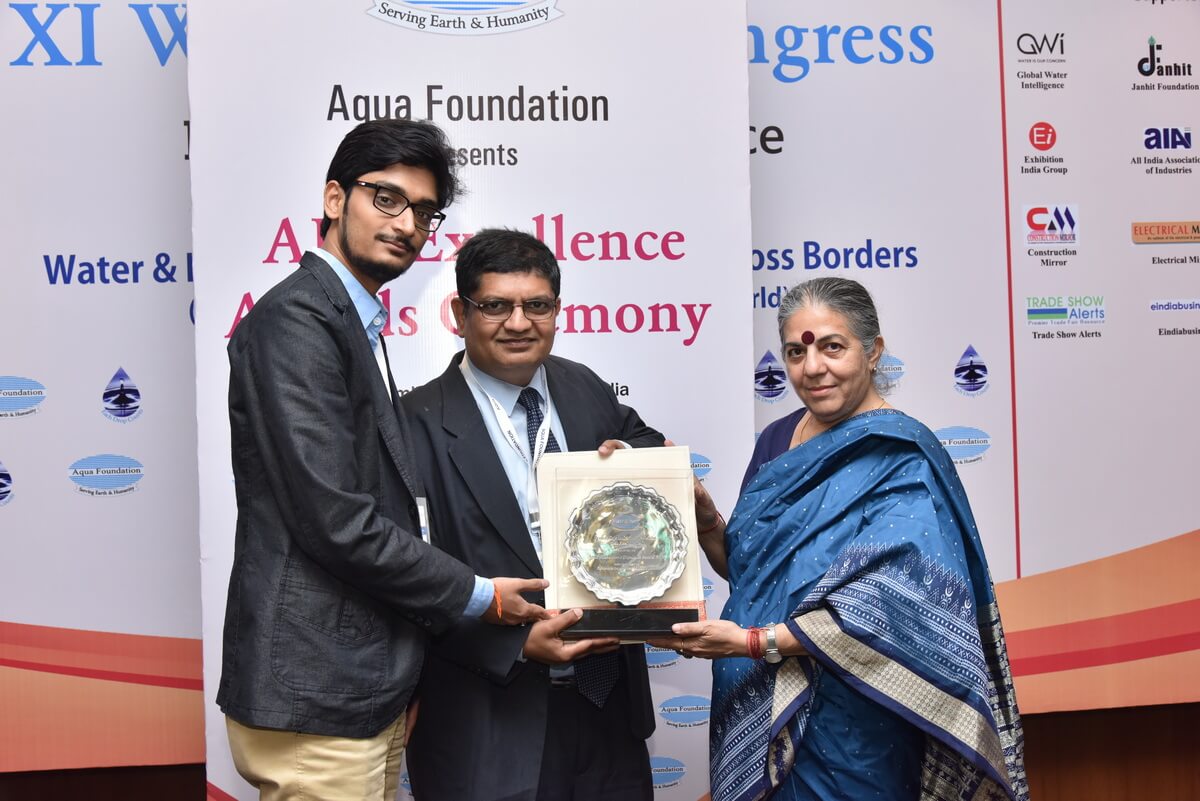 The OMQ (Ore, Mines & Quarries) Division and Ferro Alloys & Mineral Division (FAMD) of Tata Steel have been conferred with the Aqua Foundation's Excellence Award 2017 under the category of Sustainable Development in the Mining Sector. The award ceremony was held during an International conference, XI World Aqua Congress 2017 at New Delhi on November 9, 2017.
On behalf of Tata Steel, the award was received by Mr. Dipak Behera, Head, Planning (OMQ), Tata Steel, Mr. Adarsh Agarwal, Executive Assistant to General Manager (OMQ), Tata Steel, Mr. Prabhash Gokarn, Head (Engineering Projects & Town), FAMD and Mr. Nikhil Agarwal, Manager, Mine and Production Planning, Sukinda Chromite Mine, Tata Steel from Dr Vandana Shiva, Indian Scholar and Environmental Activist.
 Tata Steel was nominated for this award for constantly complying with all regulations and mining laws in the country. With adoption of best practices, modern technologies and innovation to ensure in mining activities, the Company has been efficiently causing minimum environmental impact while contributing to social development in neighboring communities. Tata Steel has adopted best practices for monitoring and management of environmental parameters including ambient air quality levels and dust suppression arrangements, water impact, noise level, waste and fines generation and rejections etc.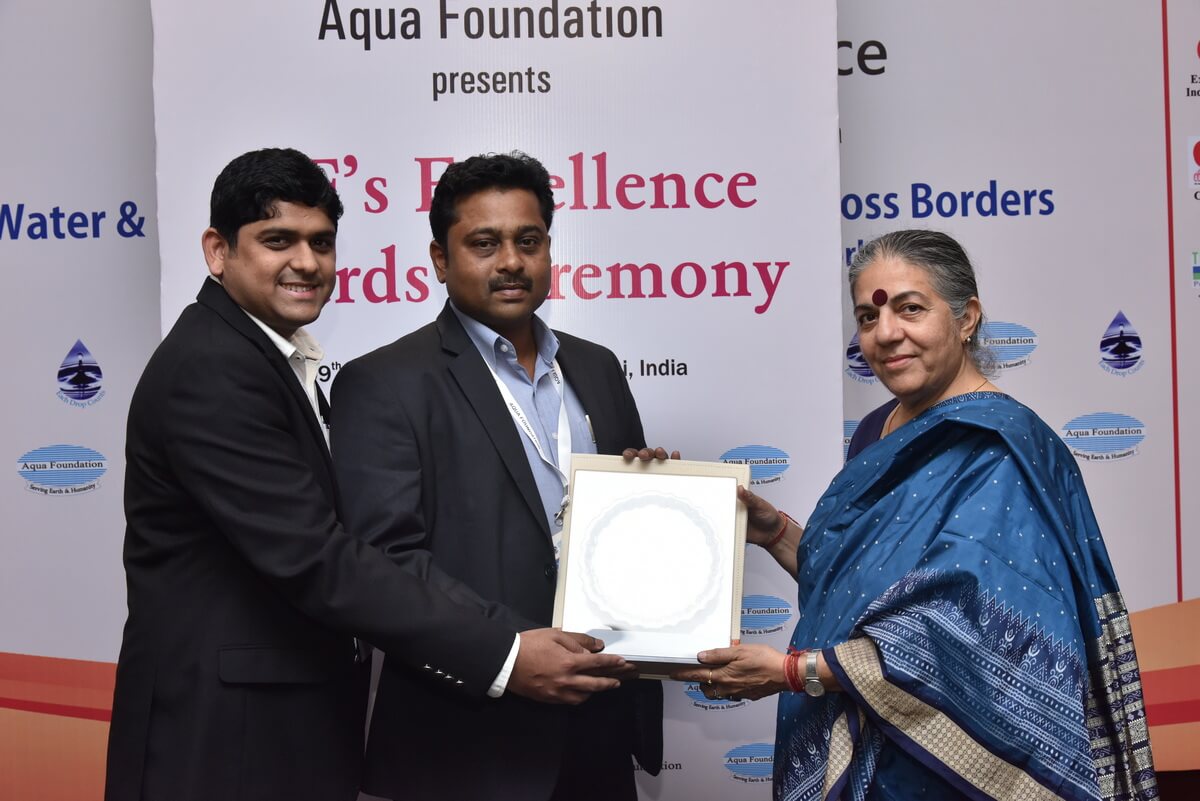 Expressing happiness on receiving the award, Mr. Rajeev Singhal, Vice President (Raw Materials), Tata Steel said: "This award underscores Tata Steel's efforts in innovating through continuous Research & Development along with improvement in operational efficiency leading to lower specific consumption of input materials. With continued focus on environmental performance, climate change and inclusive growth, we are committed to create sustainable future for all our stakeholders."
The Company has always been recognized for implementation of sustainable initiatives across all levels of operations.  Noamundi Iron Mine and Joda East Iron Mine of the OMQ Division are the recipients of "5 Star Rating" in the country by Ministry of Mines, Government of India for its sustainable mining practices. Sukinda Chromite Mine of FAMD, is the first mine in India to roll out Sustainable Development Framework, a concept proposed and promoted by Ministry of Mines, Government of India for the development of culture of sustainable mining in the country.
About Aqua Foundation's Excellence Awards
The "Aqua Excellence Awards" are the highest awards given by Aqua Foundation to its members, stakeholders and contributors in recognition of their outstanding achievements in the field of water, environment, energy, earth sciences, atmospheric sciences, planetary sciences, pollution control and sustainability solutions. Aqua Foundation honors, in each World Aqua Congress, individual / nominees of corporate members who have made a mark in their respective fields of expertise or have made a significant contribution towards Humanity.
About Tata Steel
Tata Steel Group is among the top global steel companies with an annual crude steel capacity of 27 million tonnes per annum (MTPA) as on March 31, 2017. It is the world's second-most geographically-diversified steel producer, with operations in 26 countries and a commercial presence in over 50 countries. The Group recorded a consolidated turnover of US $18.12 billion (INR 117,420 crore) in FY17. Tata Steel Group is spread across five continents with an employee base of nearly 74,000. Having bagged the Deming Application Prize and Deming Grand Prize for continuous improvement in 2008 and 2012 respectively, Tata Steel has now been recognised as the global 'Industry Leader' in 'Steel category' by Dow Jones Sustainability Index (2015). Besides being a member of the World Steel Climate Action Programme, Tata Steel has also been felicitated with several awards including the Prime Minister's Trophy for the best performing integrated steel plant for 2013-14 (received in 2017), Best Risk Management by CNBC TV18 (2016), 'Best-in-class Manufacturing' award from TIME India (2016) and the 'Most Ethical Company' award from the Ethisphere Institute (2016), IIM Sustainability Award (2015), among several others.