Tata Steel inaugurates Productivity Week 2017
Jamshedpur, February 13, 2017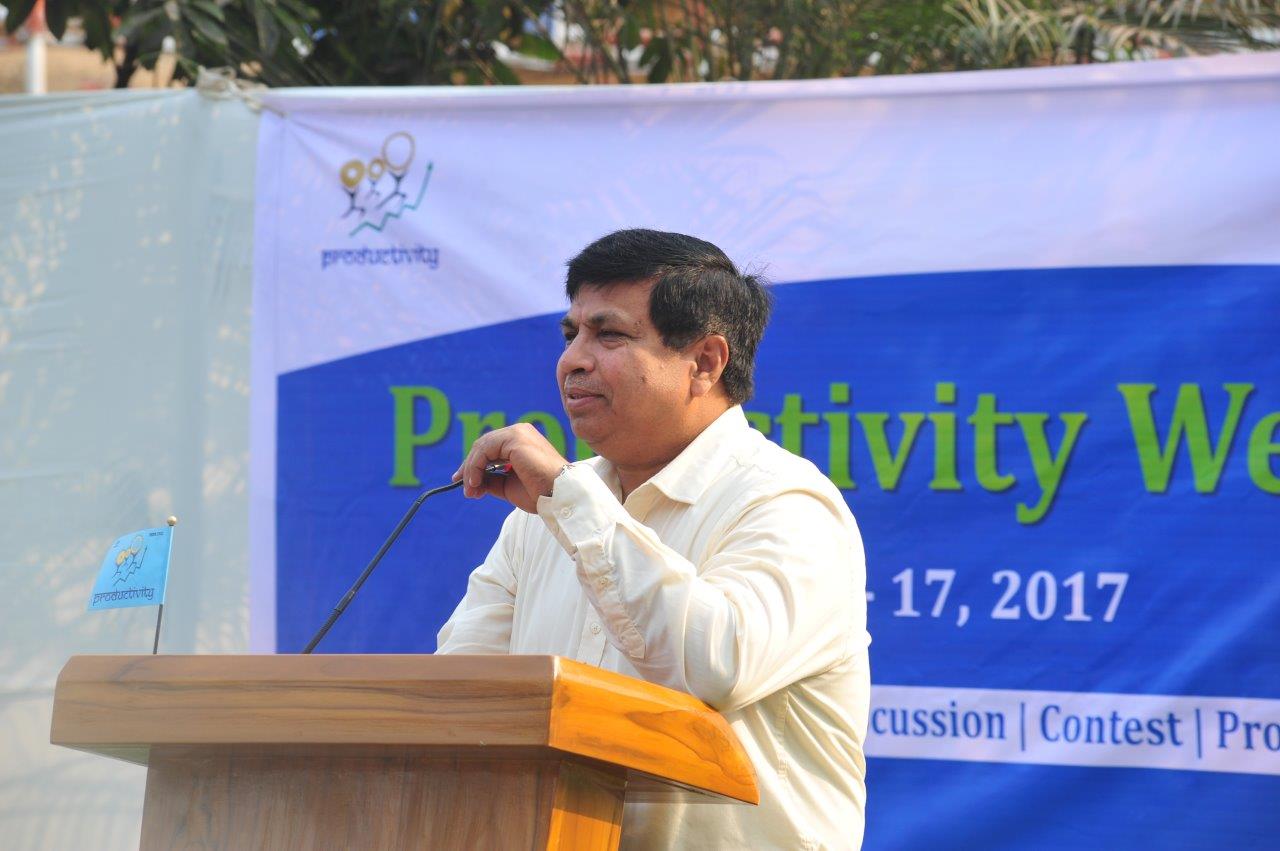 Tata Steel today inaugurated the 'Productivity Week 2017' at Works General Office Lawn. The Productivity Flag was jointly hoisted by Mr B K Das, Vice President, Iron Making, Tata Steel and Mr S Alam, Vice-President, Tata Workers Union. Mr Rama Shanker Singh Head, PSD, Tata Steel welcomed the guests explaining the significance of the function and the progress made so far in overall productivity improvement.  Success stories of productivity improvements were displayed by different divisions for knowledge sharing.  Similar functions were also organized at various locations of the organization including Raw Materials locations and at Kalinganagar.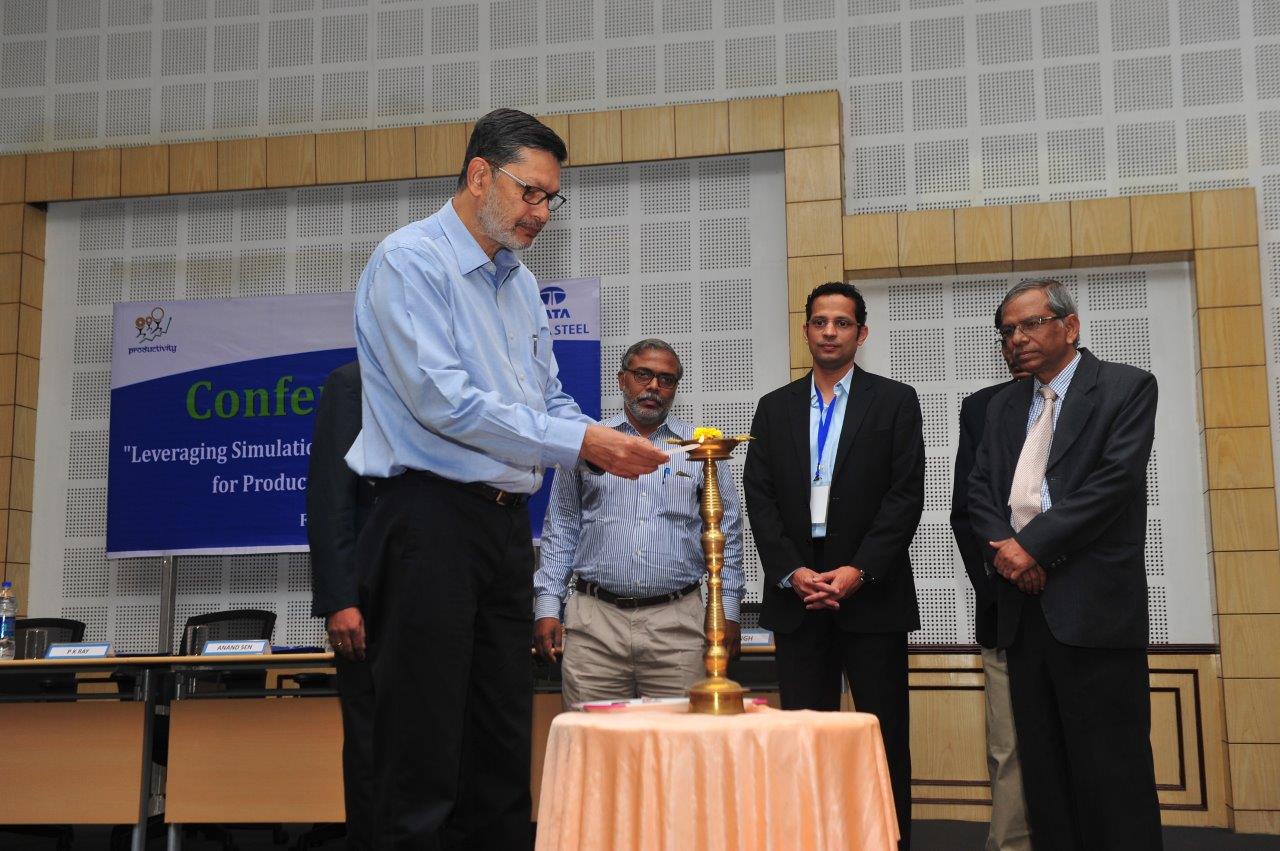 As a part of the celebrations a conference on "Leveraging Simulation & Digitalization to improve productivity" was inaugurated today by Mr. Anand Sen, President, TQM & Steel Business at Steelennium Hall, Tata Steel.  During the event Mr Sen emphasized the relevance of theme towards improving productivity.  The Guest Speakers at the event were Professor C S Kumar, Direct Digital Manufacturing Lab ,IIT Kharagpur, Professor P K Ray,  Industrial & Systems Engg, IIT Kharagpur, Professor Subhasis Bhaumik,  Robotics, IIEST, Shibpore.
The conference was attended by nearly 200 delegates which included participation from  JSW Dolvi, JSPL Raigharh, SAIL bokaro, SAIL Kolkata, SAIL Rourkela, SAIL Bhilai, ISWP, TATA Motors, TATA Bluescope, JCAPCL,TATA Pigments, TSPDL JSR, TSPDL Kolkata, JUSCO and TRF . Besides technical presentations on the theme made by different delegates, eminent guest speakers from industry and academic institutions spoke on the developments in the area which were quite beneficial to the participants.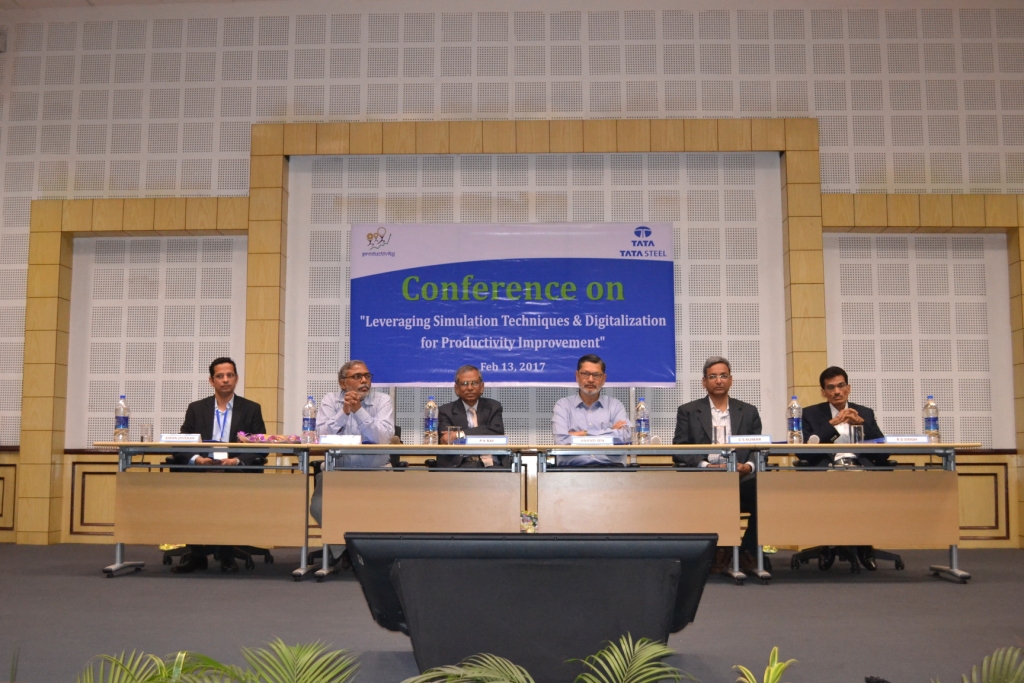 Another seminar on 'Productivity Improvement through 3R - Reduce Recycle & Reuse' was also organised as a part of the event. Mr Sunil Bhaskaran, VP, Corporate Services, Tata Steel graced the occasion as the Chief Guest. The Guest Speakers for the seminar were Mr V Kovaichelvan, Director, TVS Motors, Hosur,  and Professor  Karuna Jain, Director, NITIE Mumbai