Biodiversity festival of Tata Steel at Noamundi concludes
Noamundi, December 28, 2016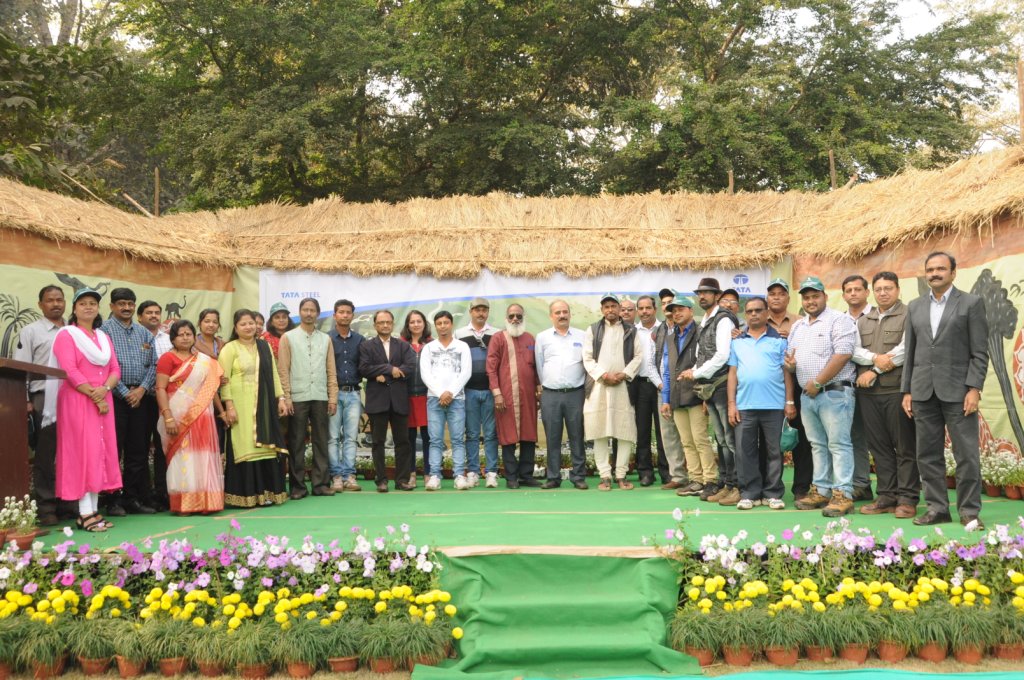 The Biodiversity Festival, "Jaiba Kala Vividhata" organised by Tata Steel at Noamundi concluded here today with the message "Live and Let Live". Ore, Mines & Quarries (OMQ) Division of Tata Steel had organised this four-day biodiversity festival at Aqua Park, Central Camp, Noamundi. The festival generated good response among the school children, spouses of employees and the community at large.
Addressing the gathering during the closing ceremony, Mr Pankaj Satija, General Manager (OMQ), Tata Steel said: "I appreciate the thoughts of artists who through various art forms depicted the theme of biodiversity well on canvas and through wooden sculptures and sand art. These paintings and sculptures on the theme of global warming and climate change will be exhibited during the Annual Flower Show at Noamundi on January 5, 2017." He thanked the artists who came from the states of Jharkhand, Odisha and West Bengal and conducted workshops for the benefit of school children and community people.
Total 22 noted painters, sand artists and sculpture artists including the local artists participated in the four-day biodiversity festival. Noted painters like Mr Manas Ranjan Jena, Mr Brindaban Debnath, Mr Badal PramaniK and Mr Baban Maharana participated in the festival. Expressing happiness on attending the biodiversity festival, Mr Badal Pramanik said: "Tata Steel has been doing a lot to promote art and culture in the state. But this unique combination of art and biodiversity is something which is commendable. Protection of biodiversity is the need of the hour and a programme like this helps in spreading the biodiversity message across."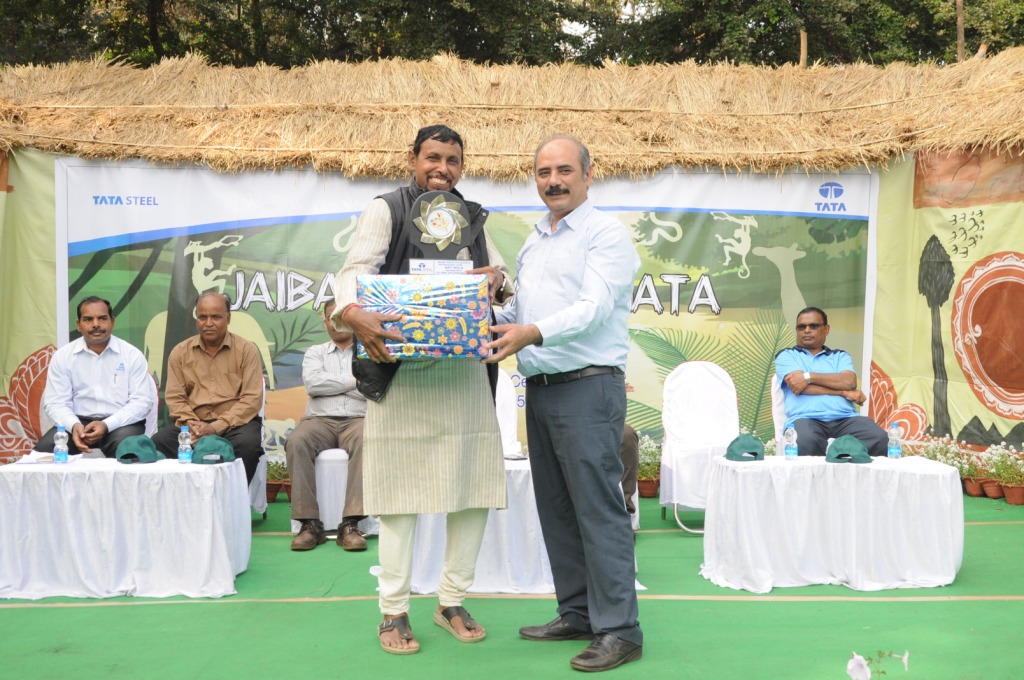 Various competitions for school children like sit & draw competition, collage making, craft making from waste materials and thermocol craft competitions were organized in the four-day biodiversity festival. Prizes were given to the school students who were winners in various competitions on the concluding day. Around 100 school children from six schools, namely, DAV School Noamundi, DAV School Joda, Kasturba Gandhi Balika Vidyalaya Noamundi, Jindal School Barbil, St.Mary`s School, Noamundi and Padmawati Jain Saraswati Shishu Mandir, Jaganathpur participated in various activities in the biodiversity festival. All the artists who participated in the event were also felicitated on the occasion.
Among those present during the closing ceremony were Mr R P Mali, Chief Noamundi, Tata Steel, Mr K C Das, Head Administration (OMQ), office bearers of Noamundi Mazdoor Union , Mr Hari Solanki and Mr Uday Barik, school children along with their teachers and officials of Tata Steel along with their families.