At the very core of the concept of Integrated Reporting (IR), is the growing recognition that a number of factors determine the value of an organisation – some of these are financial or tangible in nature and are easy to account for in financial statements. However others, like people, natural resources, intellectual capital, markets, competition, etc., are harder to measure.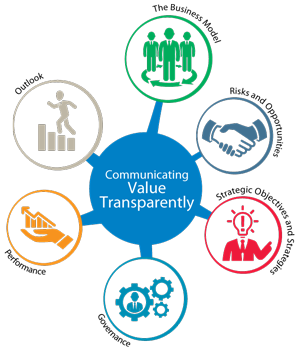 This is where the concept of Integrated Reporting comes in. IR enables an organisation to communicate in a clear manner on how it is utilising its resources and relationships to create, preserve and grow value in the short, medium and long-term. And thus helping investors to manage risks and allocate resources most efficiently.
The IR reporting framework covers six parameters:
Organisational Overview of the Business Model
Operating Context, Risks and Opportunities
Strategic Objectives and Strategies
Governance
Performance
Outlook
This Annual Report is Tata Steel's maiden attempt to report in accordance with the above parameters. It is in keeping with Tata Steel's own belief in transparency, accountability and ethics. A belief that Tata Steel has held strong for over a century.