Adopting 4-R strategy to achieve high material efficiency
Reduce, Reuse, Remanufacture and Recycle to eliminate waste and preserve value through the infinite use of resources is our focus. Thinking and taking actions to save nature and optimum use of resources is the need of the hour.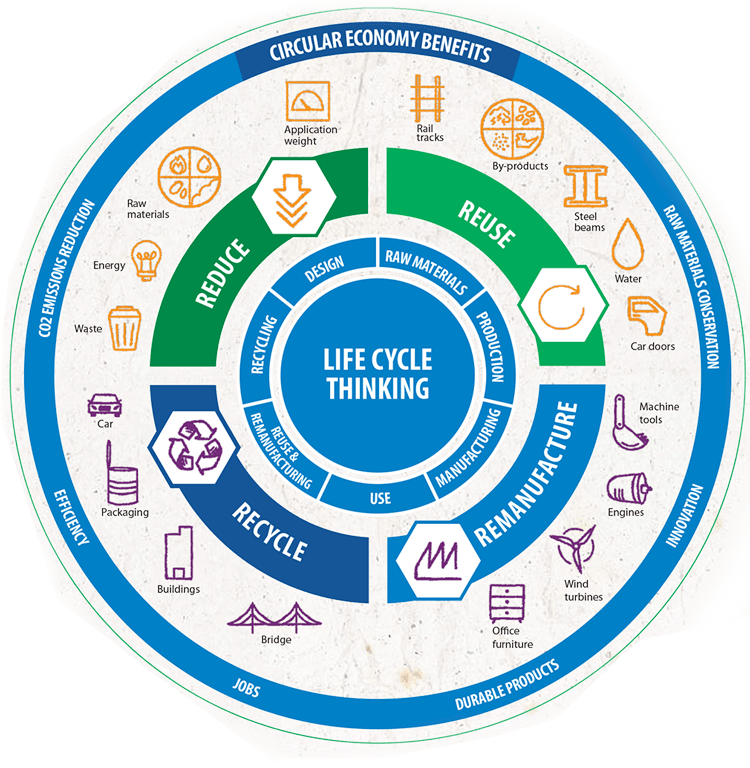 PROBLEM
Value added application for coal mine wastes, iron ore fines and by-products from the plant including Blast Furnace and LD Slag.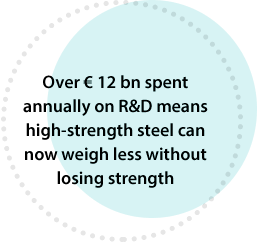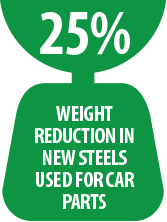 SOLUTION
To recover these values and efficiently utilise the wastes by using advanced technology like:
Sending hazardous wastes to secured landfills and treatment, storage and disposal facilities and incinerators for hazardous waste
Modern WRP for processing of LD Slag
Slag granulation/drying facility for BF Slag
Reclamation facility for used oil
Waste oil injection in blast furnace
Collection and recycling of the dust from ESPs and bag filters
Coal tar injection in the blast furnace
Pursuing collaborative initiatives with other industrial sectors and agencies to enhance utilisation of wastes
SOME ACHIEVEMENTS
Around 10.5kT slag used to make Paver Blocks in the Steel Works and Leasehold Area (Township)
Jharkhand Government allows the use of LD Slag for constructing rural roads under Pradhan Mantri Gram Sadam Yojana
Trials underway at Jharia underground coal mines to replace sand with LD Slag
A Compost Plant for municipal waste set up in Jamshedpur. The low-grade manure and soil conditioner obtained from the Plant is being used in agriculture and horticulture.
The Company imbibed the technology of using plastic waste in roads. Plastic roads have been a boon for Jamshedpur's hot and extremely humid climate.
By 2025, Tata Steel intends to achieve 100 per cent Solid Waste Utilisation at its Jamshedpur Steel Works through the principle of reduce, reuse and recycling of waste.

PROBLEM
Recycle and reuse steel scrap piled up in the scrap yards to extract full value.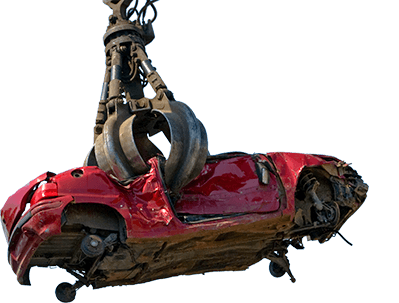 SOLUTION
Tata Steel is the amongst the largest steel re-processors in the world. In South Wales, Tata Steel has a department dedicated to recycling packaging steel. It offers an end-market for used packaging steel, ensuring that the company plays a part in closing the steel recycling loop.

IMPACT
The Packaging Recycling teams works in partnership with several organisations to promote recycling and reduce the amount of steel packaging going to landfills.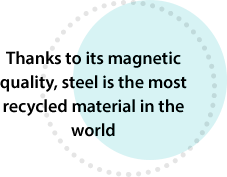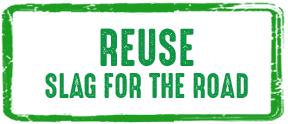 PROBLEM
To use LD slag, a by-product of the Linz-Donawitz process, produced as pig iron is processed into crude steel.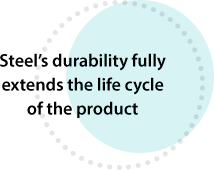 SOLUTION
Tata Steel utilised LD slag for road construction by stabilising alkaline earth oxide using efficient steam distribution. This invention relates to a process for curing of steel making slag, including reduction of free alkaline earth oxide with volume expansion less than 2%, using steam at variable conditions of pressure and temperature. This is a faster process compared to open steam curing.
IMPACT
A study was conducted to optimise the parameters for the upcoming scale up plant of capacity 10,000tpm to stabilise the LD slag rapidly with volume expansion less than 2%. Final product of this study was used in road construction. The study was conducted by setting up a pilot plant of capacity 4 tonnes.


PROBLEM
Utilising steel plant WRP waste after recovery of metallic iron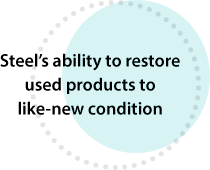 SOLUTION
Achieve 100% utilisation of this waste economically by adapting an innovative chemical treatment process, which converts the waste to a 'Multi nutrient sulphate fertiliser'.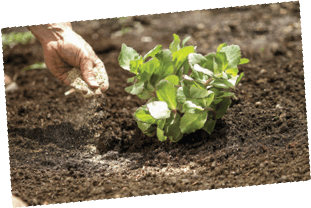 IMPACT
The product can increase crop productivity by increasing the Macro (Ca, S, Mg, Fe) & Micro (Zn, B, Mn, Si, Mo, etc.,) nutrient contents of agriculture soils. The process is both economical (it needs no external energy for the chemical processing of WRP fines) and generates no waste.